SQ-50F fiber laser coding system
SQ-50F fiber optic laser coding system of the company Squid Ink is designed for high-speed coding applications in automotive, electronics, medicine, aviation and other basic applications. The SQ-50F laser can permanently mark on ceramics, plastics, matte metals, rubber, composite materials and more.
Versatility of applications
Permanent encoding of text, time and date, barcodes,
serial numbering and more
Quick and easy assembly for both stationary and mobile products
It fits easily into production environments where space is limited
The laser head can be rotated 90 ° in less than 5 minutes
Reliable and economical
No ink / consumables for lower cost of ownership
Clean and environmentally friendly coding system
Robust controller body made of die-cast aluminum
Integrated key switch and locking relay for increased safety on the production floor
Works in a variety of environmental conditions
Generating high quality code
Marking technology ensures razor-sharp marks on a variety of surfaces
Possibility to combine different fonts and logos in one message
Capable of being discreetly coded to prevent counterfeiting and traceability
Multi-line coding enables flexible message programming
Perfect alternative to coding when CIJ systems are not practical
Easy to run, easy to use
Easy-to-use 7-inch touchscreen software built into the controller
The intuitive system includes a focus finder and a code area preview window on the product during configuration; allows you to pre-configure the laser marking in a few minutes
Easily configurable at different angles with the optional moveable stand
Optional fume extraction systems are available that connect directly to the SQ-Laser systems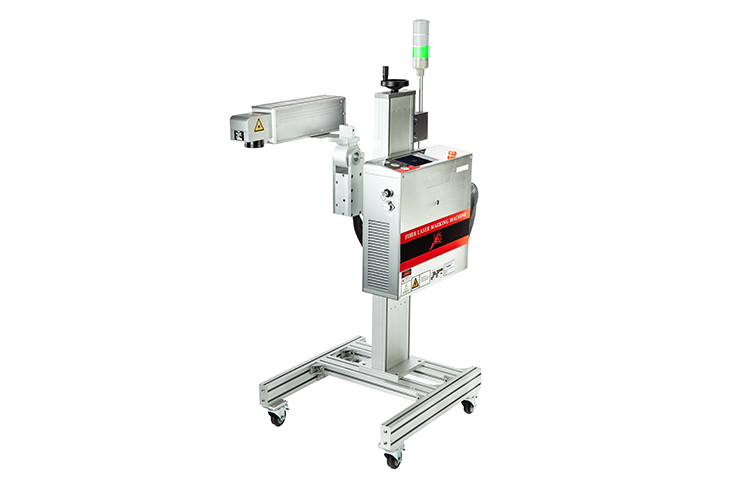 An optional heavy duty stand is available to simplify setup and allow the system to be installed in a variety of configurations.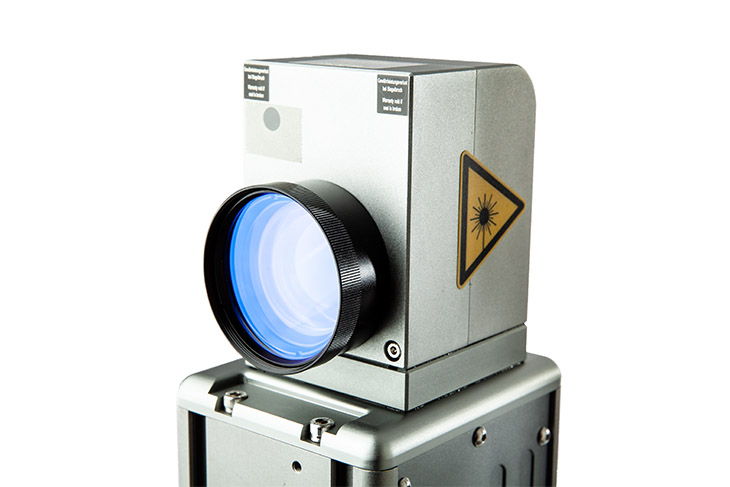 The laser head can be rotated 90 degrees in less than 5 minutes.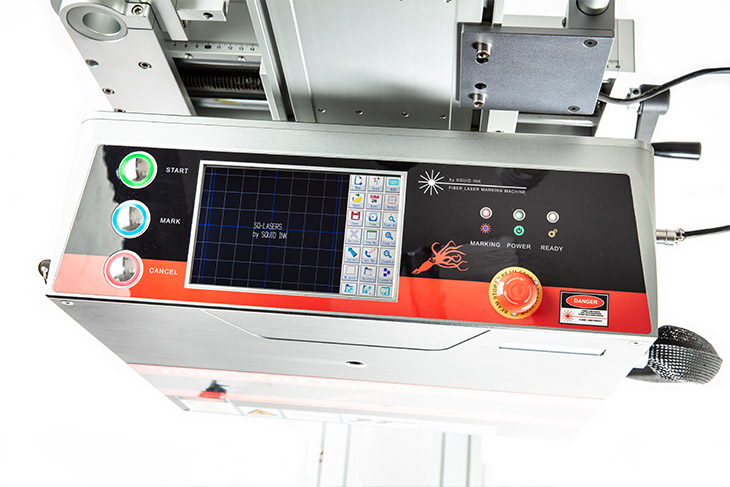 The 7 "touch screen controller offers an easy-to-use solution for programming messages.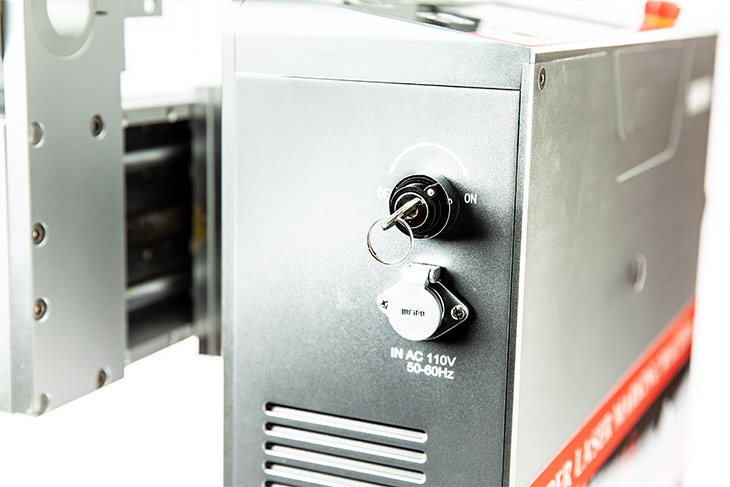 For safety on the production floor, an integrated key switch and a locking relay are included.