Imprints on respiratory masks and markings on masks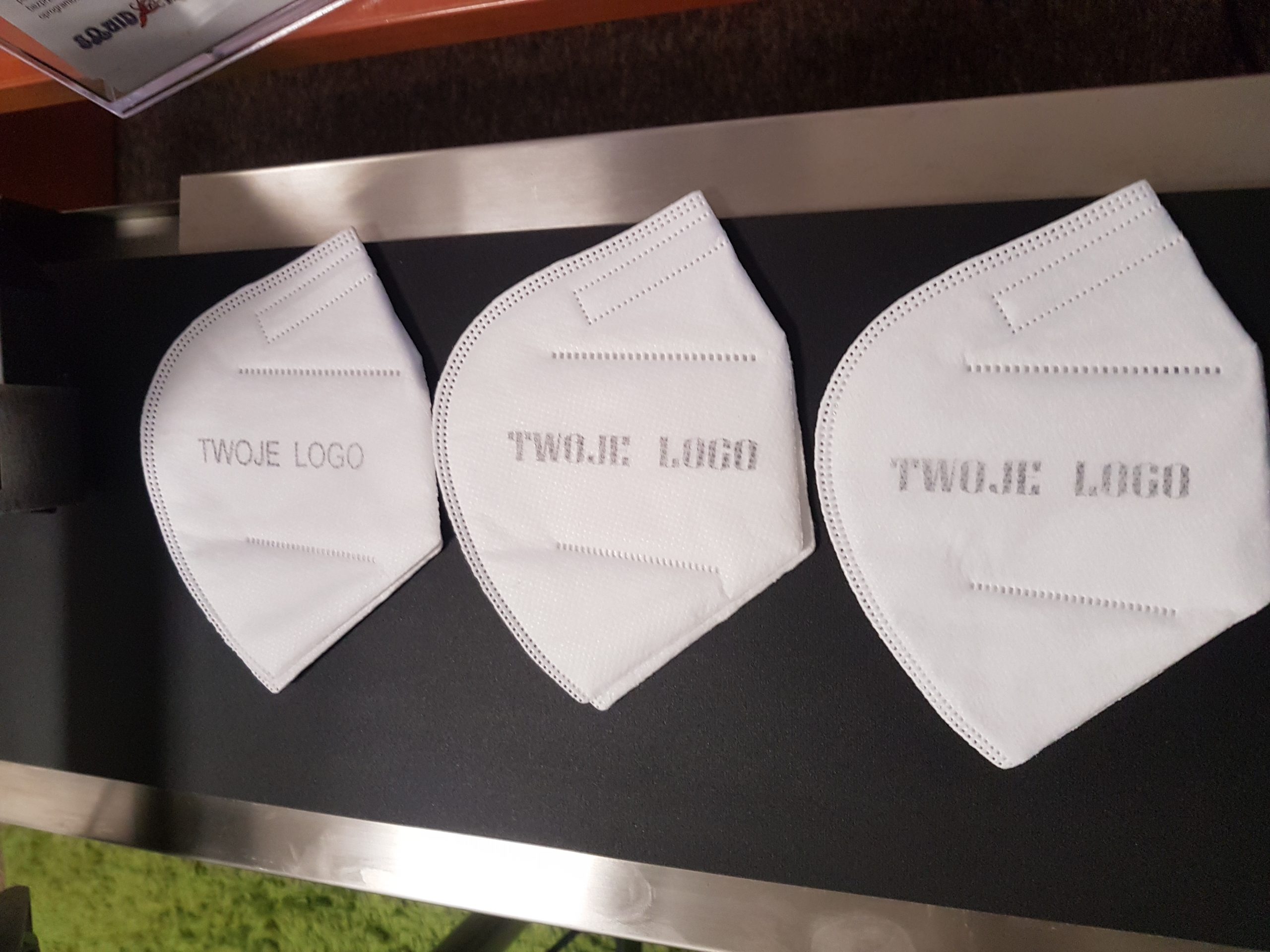 Druk Serwis 24 meets the needs of producers and suppliers of disposable masks, including FFP2, FFP3 and reusable.
We have prepared a mask marking kit which includes: a piezoelectric printer COPILOT and a conveyor belt. System COPILOT is an efficient piezoelectric printer with a resolution of 200dpi and a print width of up to 18mm with one head. The printer has an ink container with a capacity of 200ml. It is possible to buy the printer itself, we provide full support in installation and configuration.
The certified SI-PZ3000 series ink is made of sugar and can be used in industrial production. The inks are produced by a world-leading industry company Squid Ink Manufacturing.